The Team
: Curious, Tinto, Alston and me

So I was just farming money and Curious said 'Take come to MKP'.. and that's all I needed :P It was interesting cuz it was my first time there and I had no idea what we were doing, but I slowly clicked on.

Here is the first boss.. I was surprised. I thought he would be stronger really.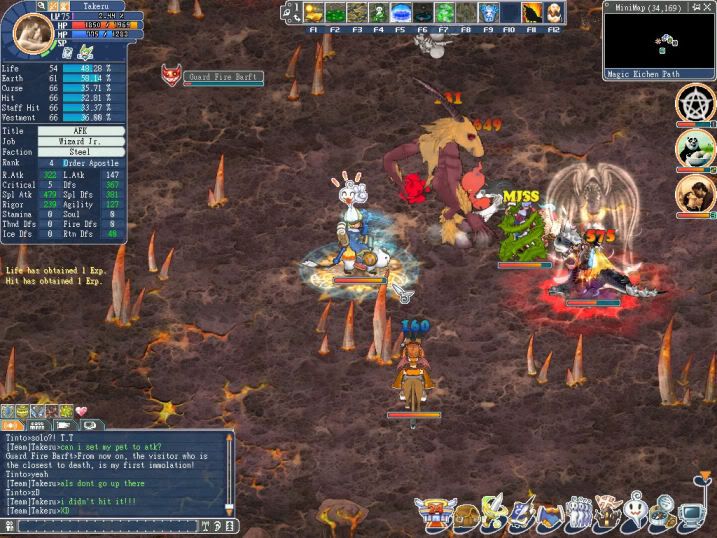 Then we decided we needed more Flint XD



Here we have the 2nd boss.. or maybe the third. I dunno if the 2nd boss was a boss, he had lots of HP and spawned heaps and heaps of slaves. Curious was awesome with her Chaos aoe though, in the end I couldn't heal fast enough so I helped AOE to get them all off Tinto - he's only one prot! But a fine prot at that XD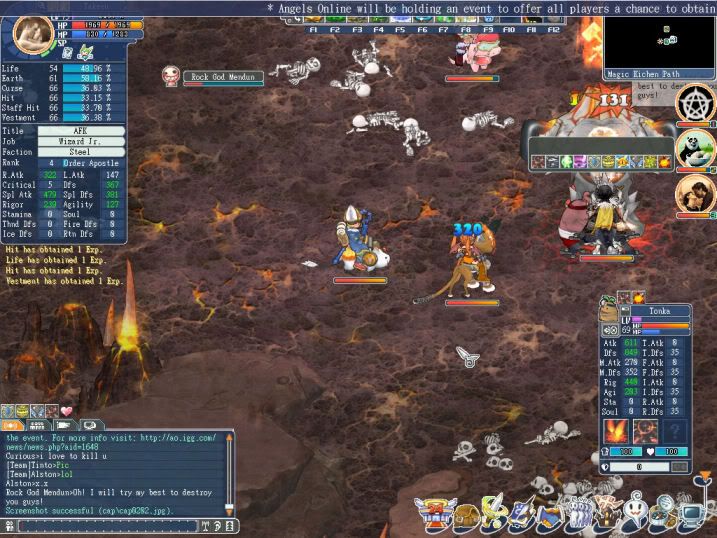 The monsters in there have heaps of HP.. but together, with our pets, they stood no chance XD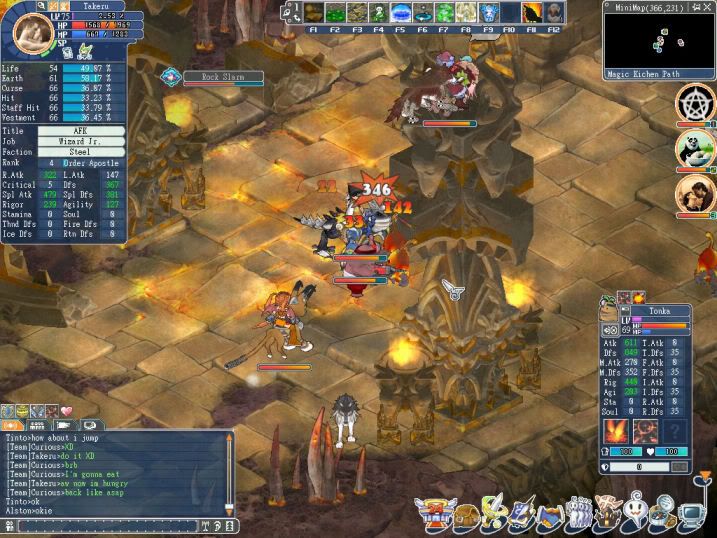 And here we are at the end of our road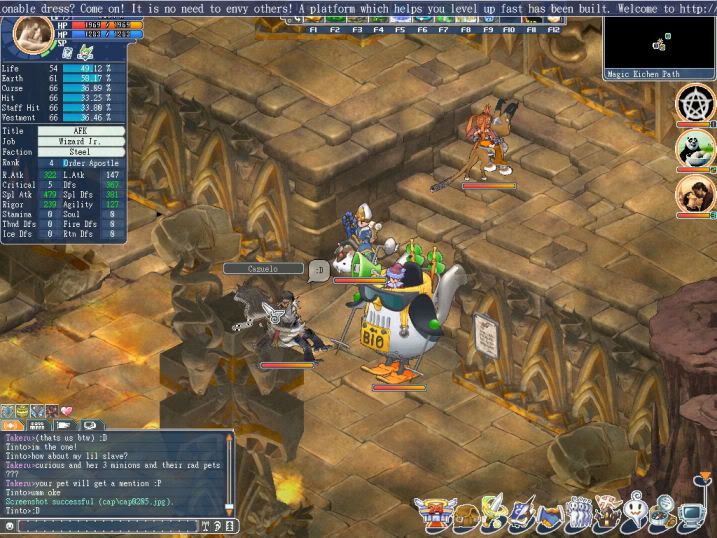 Apparently to continue from here we needed to complete that Food Poisoning quest from the Angel Inspector (the follow on from Asmode) - but as none of us, lol, had completed it.. we couldn't continue. I guess Curious (she's a fine leader!) was assuming at least one of us had completed it haha.

I had heaps of fun XD It was a great bonding session with Tinto and Alston too! XD Curious didn't say much ;) but she rocks nonetheless.